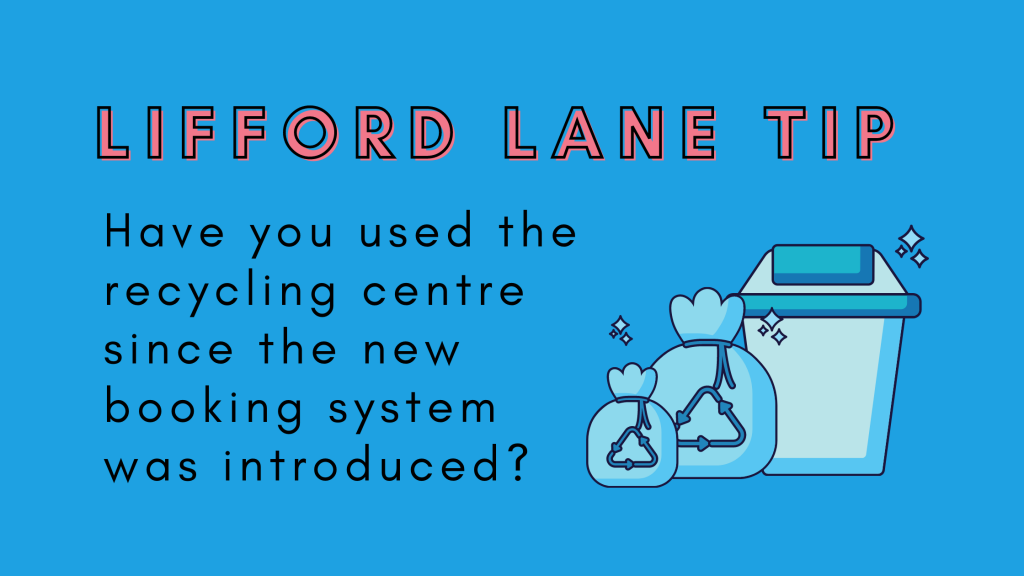 Do you have opinions on the new booking system for accessing the Lifford Lane recycling centre (or the tip as most of us know it)?
I've been asked to collect some information from residents about how they're finding the new booking system. So I've put together a really simple questionnaire below. Sadly whilst there's still a global pandemic going on I can't do anything fun, like the dreamcatchers, but hopefully this quick and easy questionnaire will do. Please feel free to pass it on to neighbours or residents who use the Lifford Lane recycling centre / tip as I'm keen to get a variety of responses, not only from those of us who live nearby but also others who may be a little further.
Feedback will be collated and fed back to Birmingham City Council. It's completely anonymous – I'm not even asking for names or email addresses, just a rough area where you live and your thoughts.
Comments will be collected until the end of Sunday 6th September, collated and fed back to the council, as well as shared on this website.